Unibond 07
I think I've had more special social engagements between the Christmas period and now than I've had in the previous twelve months put together. The obvious danger with such a lifestyle is that you become some kind of socialite Tara Palmer-Tomkinson figure, and your whole life is reduced to a succession of parties and meets 'n' greets, with little time left for essential mind maintenance or nurturing of the soul. These events have all been very enjoyable, but it's time to retreat a bit now. I've missed spending time alone in my bedroom, if truth be told.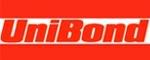 I was back down in Nottingham over the weekend for Unibond 07 (Vol. 1). This reunion was mainly based around a footballing extravaganza, and was thus a bit of a testosterone festival as twelve young male adults hung about together exchanging various statements of football-related bravado. With hindsight, some of them were ill-advised. Our
33 Johnson Road 2003-2004
(plus Twed) side was crushed by a hotch potch
Rest Of Lenton VI
at the JJB Soccerdome at Pride Park in Derby. I would put some photos up, but I didn't take any, so tough. The final score was the year before the start of the First World War. It's been a while since I last played, so I badly underperformed, and needless to say I'll be taking a long hard look at myself in the mirror over the next few days (it can take an age to shave and moisturise sometimes). Almost 48 hours later, I'm still aching in parts of my body I didn't even know existed. On Saturday evening we all went out for a nice meal and a bar stroll, and we must've looked like a stag do at times. Anyway, it was very nice to see all the people I don't see very often anymore, all together in one place.
Token bird Anna turned up on Sunday afternoon to join me, Toby, Mark, Bob and Deano for a clear-the-cobwebs stroll in the oft-ignored Wollaton Park. Oft-ignored by me anyway; I'd never even been to it in three years of living just down the road. It was pretty much like most other parks anyway. Bit of grass, a few trees, a lake, some stags - you know the drill.
One other exciting development this weekend was that Toby presented me with a copy of the new Patrick Wolf album,
'The Magic Position'
, which has sadly leaked onto the Internet. It's a big thing for me, considering the album was the thing I was most looking forward to in 2007. When I arrived to stay at Toby's penthouse flat on Friday night the first thing we did was lie prostrate for 41 minutes and listen all the way through, passing occasional comments. I think I'll comment on it fully later in the week when I've listened to it alone in a dimly lit room enough times so that it can infiltrate my soul fully. But I will say now it's got many instantly brilliant moments, particularly the title track which is four minutes of totally natural, perfect pop that can't fail to make you smile inside.